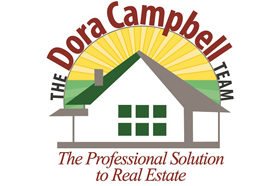 Cornerstone Realty
TDCT Property Management
1918 SE 17 Street, Ocala, Florida 34471
Office: 352-547-1080, Fax: 352-547-1081 E-mail: dora@doracampbell.com
               TDCT Property Management would love the opportunity to help you with your real estate needs in Marion County/Ocala & The Villages. Our goal is to maximize your investment and help you provide a steady monthly income. Please see below a description of our services:
This is what we provide for our clients:
• Market the property to the public and the Realtor Community
• Process extensive application for possible tenant, which must meet our criteria on income, credit and good rental references.
• All of our Landlord-friendly Leases are prepared by our attorney
• Move-in Inspection with photos with Tenant upon signing of Lease and collection of all monies;
• Handle all maintenance & repairs and Tenant issues and legalities;
• We collect and process the rental monies every month and disburse those to you with itemized monthly statement.
• Should the tenant decide to renew the lease, we re-inspect the property, take photos and order new lease from our Attorney.
• We process all End of Leases, do inspection, re-take photos, process any claims and Security Deposits and re-lease the property.
The Leasing Fee is the first month (this covers marketing, showings and any co-broke with other Realtors, so that they can show the rental property); and the property management fee is 10% of the rent every month (this Includes the collection and processing of all rents every month, handle the maintenance and repairs of the property, all tenant issues and legalities).
Please review the Agreement. Should you have any questions, please do not hesitate to contact me directly at 352-804-6627.
We look forward to working with you!
Dora Campbell, The Dora Campbell Team
TDCT Property Management, Listings & Sales
Keller Williams Cornerstone Realty
REIS-Real Estate Income Solutions
REIS Florida Enterprises, LLC
1918 SE 17 Street
Ocala, Florida 34471
Office: (352) 547-1080 | Fax: (352) 547-1081